Polyimide Tape
Polyimide tape is made of polyimide film and coated with high-temperature resistant silicone adhesive on one side or both sides. The thickness of the single-sided polyimide tape is generally 50um, and the thickness of the double-sided polyimide tape is 100um.
Different thicknesses and widths can be customized according to customer needs, and the longest length can be 750m. Polyimide adhesive tape can be coated with electro-hydraulic to achieve the anti-static effect, the color of Polyimide tape has brown and black. The kapton polyimide tape has good adhesion, good compliance, high-temperature resistance, solvent resistance, no tin penetration, no residual glue, and excellent electricity.
Hopelight is a professional China polyimide tape manufacturer and supplier, welcome to buy high temperature & heat resistant polyimide tape.
Hopelight Polyimide Tape Types
Customized Polyimide Tapes
Kapton Tape Thickness

Polyimide film is used as the base material, coated with high-temperature resistant silica gel, the thickness of a conventional single layer is 0.05mm; another thickness of 0.03mm, 0.06mm, 0.08mm, 0.1mm, 0.12mm,0.15mm,0.18mm,0.2mm, etc. are optional




Colors comparison of various polyimide tape thicknesses

The colors are different from different tape thicknesses




Customized adhesion

Various adhesion can be customized according to customer requirements; different thickness, the adhesive force can be customized from 400g to 900g




High insulation

Polyimide film substrate, good stability, and high insulation




Width customization

Can be cut according to customer requirements, the width can be customized from 1mm to 500mm




Custom length

According to customer requirements, the longest can be 750 meters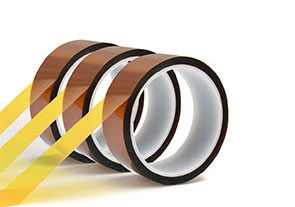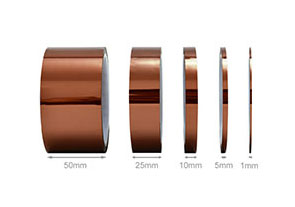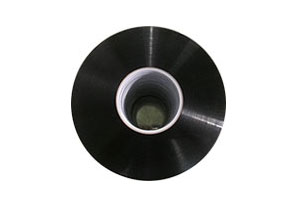 Advantages Of Hopelight Polyimide Tape
01

Imported silicone pressure-sensitive adhesive, strong adhesion, high-temperature resistance of 280 degrees for half an hour, no residual glue after tearing the tape.




02

Imported polyimide film, flame retardant, excellent dielectric properties, can be used as H-class kapton tape electrical insulation, withstand voltage 5KV.




03

Tapes are available in different widths, thicknesses, lengths,and adhesive strengths, which are easy to use and can meet different application requirements.



Packing Information Of Polyimide Tape
Die Cutting tape: first PE bag then Bubble film to protect
Jumbo roll: plastic film + air bubble film + Corrugated cardboard
Cutting roll: each roll has liner to isolate then PE bag
Outer packing:
Cut roll: hard carton
Jumbo roll: Wooden box
FAQs Of Polyimide Tape
How long can you ship polyamide tape order?

The lead time is based on polyimide tape quantity, normal order we can send within 5working days.





How long can the polyimide tape be stored?

Shelf life: 12 months from the date of purchase, the tape is stored at a constant temperature of 27°C-35°C and a humidity of 60% In the room, avoid direct sunlight;





Can fluorine release liner be attached to the polyimide tape?

Yes, single-sided polyimide tape and double-sided polyimide tape both can be attached fluorine release liner.





What certification of the polyimide tape do you have?

Our polyimide tape passed ISO, Rohs, MSDS, UL certification, you can enter the European, American market favorably.





How can customer get polyimide tape sample?

For normal products, we can supply you small kapton tape roll free sample to test, you only need to pay for the express cost.